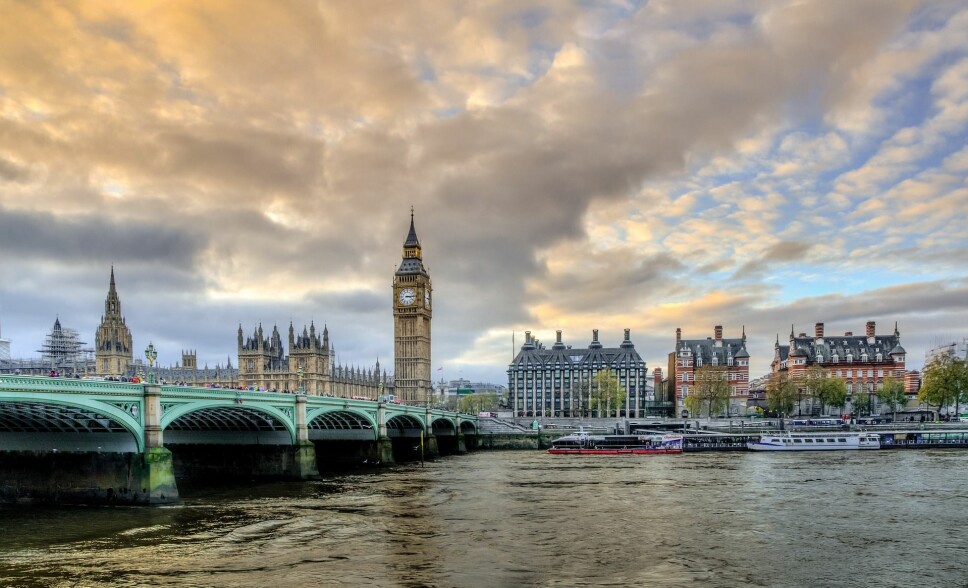 Londonplanen sitt fokus på nye brannsikkerhetstiltak
Den nye forskriften referert til som "Londonplanen" ble nylig introdusert og satt i verk i mars 2021. Den fremhever i utgangspunktet den nye utviklingsstrategien for Stor -London -området, og i deler av den er fokuset å sørge for at tragedier som brannen i Grenfell Tower ikke skjer igjen.
What is the new London Plan?
The London Plan sets a comprehensive framework for the future development of London, in a timeframe of 20 to 25 years ahead. It's there to make sure that all future developments in London follow specific criteria that will eventually lead to a safer and more inclusive metropolitan city. One of the main points that the London Plan focus on are inclusivity, accessibility, and safety. The Mayor of London, Sadiq Khan has talked about the requirements of it as: "...what we need is growth that allows us to build thousands of genuinely affordable homes at the same time as creating a more inclusive, greener and safer city that supports the health and wellbeing of all Londoners." This is fulfilled through chapters covering spatial development patterns, design, housing, social infrastructure, economy, sustainability, and others. It sets a series of objectives, with methods on how to establish them.
Grenfell Tower's tragedy raised several red flags, mainly in terms of evacuation.
Amani Habbal
Where does it apply to?
Currently, the London plan only legally applies to the area of greater London, that is the areas that are under the jurisdiction of the London's Local Planning Authorities. As it's a legal framework, it has to be abided with unless important planning reasons are discussed and approved. The part related to buildings essentially applies to all major construction works. Major developments are defined as a residential development of 10 or more homes; a residential development on a site of at least 0.5 hectares; creation or change of use of a commercial development, where the floorspace is 1,000 square meters or more; or a non-residential development on a site of at least 1 hectare. It is also applicable on several levels, starting from the building itself, into the neighbourhood, and all the way to the city scale.
The Inclusivity Aspect
Policy D5 within the London Plan is that which deals with inclusive design, throughout the various levels mentioned above. It talks about embedding inclusive design in buildings in order to achieve inclusive neighbourhoods. So, what does that really mean? This should relate to London's diverse population in terms of age, ethnicity, gender, disabilities, etc. Inclusivity is being able to cater to all of the aforementioned differences while still maintaining a welcome, dignified, and independent access to all the city's facilities. This also means that buildings are to be designed in a way that incorporates safe and dignified emergency evacuation for all building's users.
"...London Plan will, for the first time, require that the 'highest standards' of safety are set out at the planning stages of new developments in the capital, so that they can be incorporated into the design and build, and to give Londoners confidence that they will be as protected as possible should an emergency unfold." Sadiq Khan, Mayor of London
Fire safety and Inclusivity go hand in hand
Safe and dignified evacuation of buildings translates to certain guidelines within the new London Plan. The main translation of those guidelines is the necessity of having evacuation lifts within all developments. As the requirement of using an evacuation in fire was not mandated before, this is a major improvement. All cores are now required to have at least one lift per core, which is suitably sized to allow for independent and dignified evacuation for people with specific needs, be it temporary (such as a broken leg or pregnancy) or permanent disabilities. Emergency carry down chairs or mechanical devices or similar interventions that rely on manual handling are not considered to be appropriate anymore. Policy D also mentions that besides providing fire, fighting shafts and lifts, evacuation lifts must be provided as well. Also, contingency arrangements are to be planned in case of those lifts breaking down or requiring any type of maintenance. Alternative measures are to be taken in that case.
Policy D12: Fire Safety
Another key policy in the London Plan that is related to fire is policy D12: Fire Safety. This mainly deals with construction materials that are to be used in new developments and making sure that they will have no contribution to fire spread. Also, fire fighters' access and ease of movement is to be provided within all buildings, as well as to the external site locations. The usage of suitable suppression systems is one element that is also being pushed to the forefront. Grenfell Tower's tragedy raised several red flags, mainly in terms of evacuation. This has led to the requirement of providing evacuation routes that can accommodate for simultaneous evacuation, even when phased evacuation is used.
Policy D12(B): Fire Statement Guidance
A Fire Statement is a document that is now required to be submitted to the planning authorities. This highlights all the fire safety aspects of the project and demonstrates compliance. The published guidance on preparing the fire statement is still being amended and might change with time. However, it is known to be required to be prepared by a competent fire engineer with several years of experience. It should include all the plans of the project for new builds, and excerpts from plans for refurbishments and changes work. It should shed light on the construction methods, materials, and products used, the detailed means of escape, passive and active fire safety measures used, access and facilities for fire service, site access, and expected future developments. Hence, this document kind of resembles a full B1 to B5 fire strategy, only in a concise form. As fire strategies were not an obligatory aspect before, this is definitely an upgrade.
Will the London Plan fall through?
A brief description has been given above, and lots of references and documents are available online. The applicability of all policies is yet to be seen as it's too early to tell yet. Nevertheless, the London Plan is an improvement for Londoners on so many levels. It is obvious that they have learned from the mistakes of the past and are trying to create better and more sustainable development for the future, with safety and inclusivity at its core.
Les mer om Londonplanen og last ned hele rapporten her:
https://www.london.gov.uk/what-we-do/planning/london-plan/new-london-plan/london-plan-2021